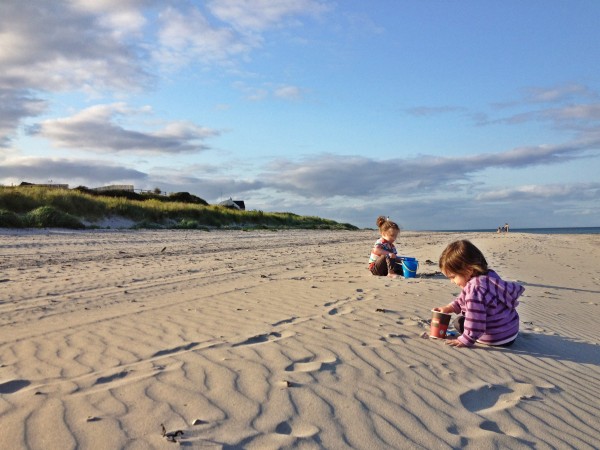 When most people think of the Emerald Isle, images of quaint country pubs, rolling green hills, Guinness and of course rain are generally front and centre of their thoughts. Beaches are the last thing that spring to mind.
It's a shame because some of the finest, white sands cover the shores of this small isle, yet very few visitors think to walk along their length. However, it is exactly because they are so seldom visited they retain their natural, untainted beauty.
Most people would be surprised to learn that many Irish people visit the beaches all year round. Taking a dander on the beach is very much a weekend pastime, even when it's bitterly cold. And during the summer – when the sun does shine – it's not hard to find a good sunbathing spot as space on the sand generally outweighs the number of beachgoers.
Here are my recommendations for the best beaches in north of Ireland, all of which have been awarded the coveted EU 'Blue Flag' Award.
1. Buncrana, Co. Donegal, Ireland
During our time in Ireland this past summer I spent many a day here, few were warm! It is on the Innishowen Peninsula and is only a 15 minute drive from Derry, in Northern Ireland. It's perfect for kiddies as there are rock pools galore and the beach is shallow and flat. Nearby is a great children's playground, and the ice-cream van visits often. There are many wonderful beaches to chose on the drive to Buncrana, so try a few if you have the time. Inch Island Wildfowl Reserve is nearby and well worth a visit to see some of the region's bird life.
2. Benone Strand, Co. Londonderry, Northern Ireland
This long stretch of sandy beach is very popular with locals during the summer months. Hundreds move into their caravans for the season, or at least visit every weekend. For some, this is an annual migration! It's what they do every year, and wouldn't dream of going anywhere else because to them everything they need is right here. And who's to argue? Downhill, Castlerock, Limavady and Derry are all within easy driving distance.
3. Portrush, Co. Antrim, Northern Ireland
Ah, memories. Portrush is your typical seaside town – sticky rock, overpriced amusements (fun fairs) and bad-taste souvenirs; what's not to like? This little town perched on the north coast of Antrim is forever popular. Guesthouses and hotels are packed during summer season, which are often booked out months in advance, and in the winter, even though it's feels desolate, behind the closed doors of restaurants and pubs you'll still find the crack.
There are two beaches here, the East and West Strand; both are pretty amazing. The East Strand is smaller so can get crowded, but is closer to amenities; head to the West Strand if you want some peace and quiet.
Or, THE White Rocks, as locals affectionately call it. Perfectly positioned beside the infamous Dunluce Castle, visitors to the area can take in both sites on the same day. And if you think you're not going to visit the beach, when you catch a glimpse of the giant sand dune from the road, your inner child will be begging you to get down to the shore. Climbing the steep dune is almost impossible for anyone but the mega fit, but if you make it, sand surfing down is a blast. *Note: don't be expecting Namibia-sized dunes here!
To be honest, it was touch and go whether this beach made the list. Not because it's not really that good, but because it's too good. It's one of those places you want to gush about, but don't at the same time in case it becomes overrun. Then, I figured, so few are bothered to travel this far north and west of Ireland it won't hurt to share.
Here you'll find some of the finest sands to ever pass under foot, clear, clean water, and – wait for it – warm water. It's true. Well, when the weather is warm. The beach is a shallow inlet, so when the sun shines the water warms easily, and stays warm, for a while at least. Just watch out for jellyfish and sandflies, but then, that's as scary as it gets in Ireland!
There are many other wonderful beaches across the north of Ireland, and of course in the rest of Ireland. The beaches listed above have been well and truly tried and tested by Eco Traveller and clan, so these are our top picks.
Let me know which beach gets your vote.