In travel terms, they say green is the new black. Eco travel and ecotourism is in the limelight more than ever, with a growing number of holiday options available to travellers.
Unfortunately, there are a dubious group of travel companies and resorts that don't play by the rules, instead they boast eco credentials that really make no difference to the environment or the local community, effectively duping clientele into believing they are signing up for an eco-experience, when in fact they're not.
This practice has become widely known as greenwashing, and why it is difficult to understand what really counts as eco travel, or, what's more, pseudo eco travel.
What is Eco Travel?
Eco travel incorporates all forms of travel that benefit the host's environment – it acts as some form of support for the future of the local communities and surrounding habitat. So it maybe urban, suburban, rural, or even in the middle of the desert; if the setup contributes positively towards the host community and ecosystem, it can be classed as eco travel.
Volunteer Breaks
Image: Borden31
Volunteering vacations have long been popular, way before ecotourism became a buzzword. They generally involve finding a well-suited placement where participants can add value or make a positive contribution in some way to the immediate community/environment. Training is often provided onsite, if need be, and many projects are based on the volunteer's own qualifications and previous work experience.
However, there are a number of volunteer holiday companies that have been set up purely to gain profit, with little regard towards conservation issues or the local community. For this reason, it's important to research any potential volunteer break. Inevitably, it ensures safety, value for money and last but not the least, a genuinely fulfilling experience, for all parties involved.
Accommodation

Image: Green Key Global
Many businesses and hotels believe that by merely putting a sign up in the bathroom to encourage guests to reuse their towels allows them to be classified as ecofriendly – that's what we call a 'business case' approach.
To be a true eco resort or hotel, there needs to be obvious signs of eco branding, whether aimed towards backpackers or the luxury traveller.
Although a lot of lodging establishments are doing some excellent work towards gaining true eco credentials, the term 'eco' is still too often loosely used.
Accommodation providers in far flung locations with no running water or other basic facilities may class themselves as 'green', with their residents willing to pay more for the term – though eco doesn't always mean more expensive. And if you arrive at your accommodation with the understanding that it was a true eco resort, but it turns out not to be, remember consumer choice is always relevant, so speak up and let your thoughts be known if it's not good enough.
Research via Social Media Circles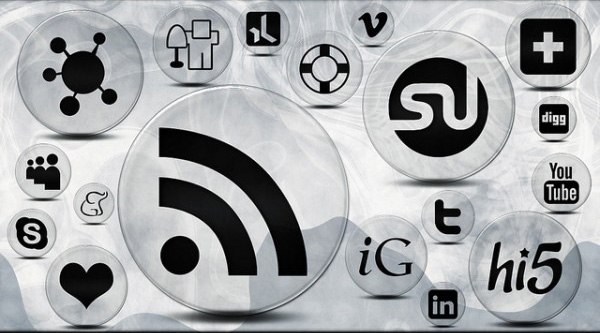 Image: Jenna Ortiz
Research really is key, so it's great news that we live in the social media age where everything is researchable, and everyone is a potential recommender.
When you've decided where to go and narrowed down your accommodation choices, look at what evidence in regards to their eco standing exists online.
Remember, people have learned to game even the search engines, with false recommendations aplenty, so at times it can be difficult to know where to start and who to trust, especially with the allegations against trusted travel review sites for accepting biased paid reviews.
On top of researching through your choice of search engine, get on to Twitter, Facebook, YouTube, Vimeo, Flickr to uncover what people really say. Use the power of social media outlets to ask questions, delve deeper – that's a little something we at Good Earth Voyages like to call 'Social Media Verification'.
What to Look Out For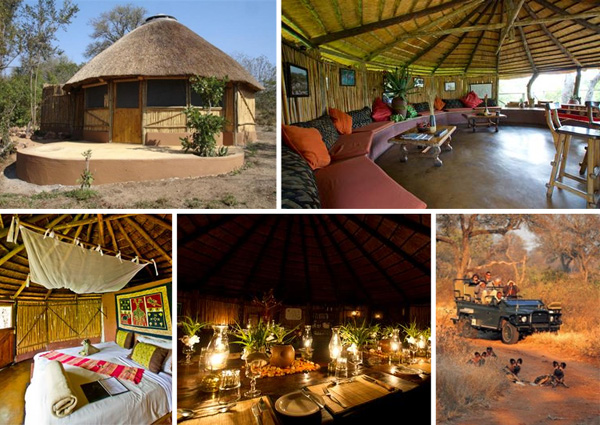 Image: Umlani Eco Resort
Here are some basic snapshots: Accommodation built with natural materials is often truly eco, although it depends how and where their materials are sourced – wooden structures are usually regarded as ecofriendly, but if it's been felled from an area where communities have been ousted, then it's not so good. Large hotels kitted out in rustic furniture, with little evidence of good environmental practices are probably bordering on pseudo eco.
Accommodation that's close to a national park, but trying to blend in with the surroundings and causing as little disturbance as possible may be eco, whereas a plush hotel with air conditioning and plasma TVs in the middle of the national park would most definitely be looked upon as pseudo eco.
Employing locals is often not basis enough to allow the use of the term eco, it depends how they are reimbursed, how they are treated and whether the local community benefits from the business. Locals having a stake in the accommodation or being directly involved in the business would be seen as an eco plus point.
We've tried to bust some common myths and usual pitfalls associated with eco travel, but there really are no set rules. The main idea is to make sure you research, research, research. And if in doubt, remember the motto: take nothing but photographs, and leave nothing but footprints.
As Khalil Gibran once said, "forget not that the Earth delights to feel your bare feet and the winds long to play with your hair". Rules or no rules, that's the true spirit of eco travel.
This is a guest post by Good Earth Voyages, a nature based travel promotion business, acting as a marketing service to locally owned and run accommodation/activities, based upon actual traveller recommendations.