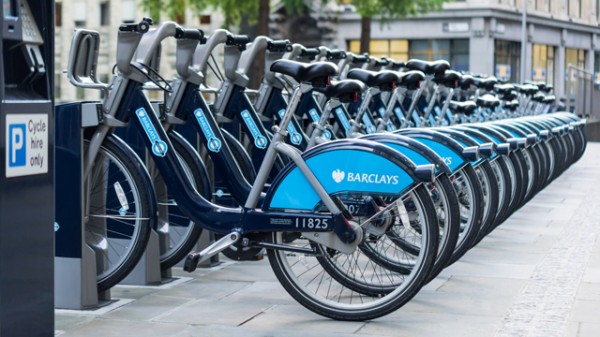 Photo Credit: Colin via Wikimedia Commons
There is a common commitment in major European cities: to reduce air pollution and congestion caused by cars.
Air pollution has been reduced considerably over the past decade, but there is still plenty of work to be done and in 2013 the European Environmental Agency committed member states to improving air quality.
One of the ways these improvements have been approached is through the creation of urban cycling schemes.
Dozens of European cities now have bicycle sharing systems, making it possible to enjoy the cities in environmentally-friendly way by reducing your carbon footprint. It's also an excellent way to see a city at ground level and is faster than walking.
Many cities have set up a system of bike rental self-services and there are a number of phone apps that help travellers find kiosks to pick up the bikes, as well as listing nearby sights to see.
Travel search company momondo have devised this great infographic, outlining the bicycle sharing programs in France, the UK, Germany and the Netherlands, as well as routes to take to see the major attractions in the city. It's one of the most useful infographics I've seen in a while – it includes location of the bikes, websites, registration details and pricing. If only all infographics were as useful!
Happy cycling!
*This post is kindly sponsored by momondo.