Image: Oregon_Coast
Rampant greenwashing in the travel industry means that a staggering number of hotels, inns, and nature lodges claim to be ecoresorts, ecohotels, or ecolodges. How can you as a consumer know who is the real deal?
What is an Ecolodge?
Like ecotourism, the definition of an ecolodge is a murky subject, and many organisations bend the meaning to meet their needs.
According to architect, academic, and International Tourism Society founding board member Hitesh Mehta, who created the internationally-recognised ecolodge guidelines, ecolodges must embrace the three basic principles of ecotourism:
Be in a nature-based location
Benefit local people
Offer interpretative programs

They also need to practice two additional items out of the following eight:
Contribute to conservation of local natural resources
Acquire water through sustainable means and reduce consumption
Provide for careful handling and disposal of solid waste
Utilise renewal energy sources
Impact natural surroundings minimally during construction
Fit seamlessly into the local physical, cultural, architectural, and landscaping contexts
Use traditional building technology and materials when possible
Involve the local community in the planning stages
Establishments with up the 60 rooms typically fall in the "ecolodge" range, while locales that meet these criteria but have more rooms are classed as "ecoresorts".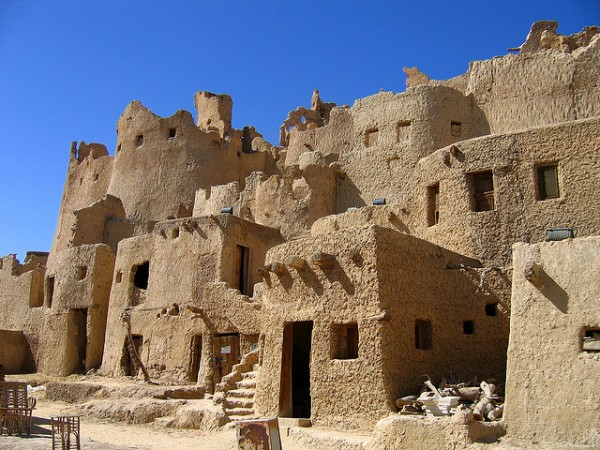 Image: willytronics
These criteria were originally presented by Mehta in a research paper in 1999 and have since been adapted by The International Ecotourism Society and published in a booklet.
I was fortunate to see him present his research in person at the 2012 International Conference on Ecotourism in the Eastern Black Sea Region.
Eco-Certification Systems
Many regional and national ecotourism authorities have created certification programs with lax or generally low membership requirements.
Orbitz's well-intentioned ecotourism website opens with the line "it's so easy being green", which is true with such a loose classification system. Accommodations must meet only one out of six requirements ranging all the way from using eco-friendly detergent or donating a portion of each hotel reservation to an environmental organization to Energy Star and LEED certification.
Do you want to stay at an ecolodge that is only "eco" because it uses organic soap or energy-efficient light bulbs?
Or do you want an ecolodge that has low-emission and low-waste practices, involves the local community in its work and profits, and was built in a sustainable manner?

Image from Flickr user ~W~
Though there is no international, universally-used certification process for ecolodges, The International Ecotourism Society's Ecolodge Guidelines (available on their website with member registration), based on Mehta's research and criteria have inspired a handful of national ecolodge certification systems that you can trust.
In Asia, the Japan Ecolodge Association has put together a checklist for ecolodges covering 110 items in the categories of environmental sustainability, food and beverage service, recycling and waste reduction, energy and water use reduction, green purchasing, and environmental conservation.
How Can You Figure Out Where to Stay?
Unfortunately, today, if you are looking for reliably ethical and eco lodging options, you're going to have to do your homework on the local hotels yourself, unless you're lucky enough to be in Japan.
A good starting point though is the International Ecotourism Society member list, where you can find lodging, tour operators, and other professionals who are committed to learning about ecotourism and engaging with the industry … not just making money off of the "eco" label.
Have you stayed at an excellent, authentic ecolodge lately? Where was it? What did you love about it?
*If you liked this you might like our "What is _____ Travel?" series"*
– What is Eco Travel?
– What is Green Travel?
– What is Sustainable Travel?
– What is an Responsible Travel?
– What is Responsible Volunteering?