It's that time of year again, when you run around like a headless chicken wondering if you're going to get everything sorted in time. You ask yourself, "Why am I not more organised this year?" and make a solemn promise to be more prepared next year. Yep, we've all been there. Every year.
For you, my punctually challenged friend, we have a fabulous list of last-minute eco friendly gifts you'll be able to purchase just in time for Christmas.
Reusable water bottle
A whopping 500 billion plastic drinking bottles were sold across the world in 2017. That's 1 million bottles bought every minute; 20,000 per second. The vast majority (79%) of these bottles end up in landfill and our oceans. Those horrifying statistics could be much better by each of us changing just one thing — making a move to using refillable water bottles. There are so many beautiful designs available on the market that there's really no excuse to have to buy single-use water bottles ever again. The only decision you need to make is which one to buy. Check out these reusable water bottles from NAYAD, who offer a range of water bottles, travel mugs and reusable straws, or Bambaw, who do a range of simple stainless steel water bottles. I keep going back for Chilly's reusable water bottles because they're the perfect size for my bag's water holder, and I love their designs.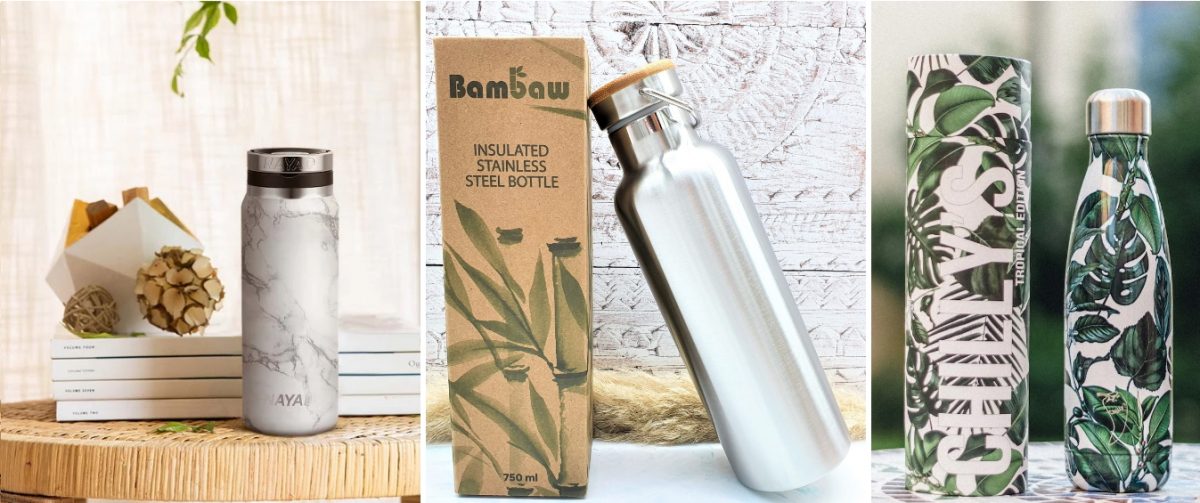 Eco gift boxes
If you can't quite decide on the right present, a gift box is a great way to incorporate a selection of good green products. Leiho's Ultimate Do-Goodies Set consists of a reusable water bottle, bamboo socks and a biodegradable jute bag. A portion of their profits goes to help the homeless or feed children in poverty. WeEarth London offer a ZeroWaste Starter Kit and Eco Subscription Boxes, as do GreenUp Box and Bombay & Cedar. For the eco traveller in your life, look to Nomadik for a selection of gift subscriptions.
Food hamper
Christmas 2020 is going to be different for many of us who won't be able to spend it with family. Even though you can't have dinner together, you can still make their day special; spoil your loved ones with a food hamper consisting of all their favourite foodie treats. Or treat yourself! That way you can avoid going through the whole 'rona routine and dodging the unmasked in the shops. Go online and fill yer boots with your favourite sustainable eats for your own last-minute Christmas hamper. Food of the Gods are doing a sustainable luxury Christmas hamper, Ethical Superstore have a range of Divine Chocolate Hampers (hello!) and Planet Organic's hampers are selling out fast! No better time to treat yourself than now.
Eco-friendly toiletries
Every year at Christmas the beauty industry comes up with fancy new ways to vye their wares, which generally means more plastic packaging that goes straight to landfill. Instead of handing over your hard-earned cash to the usual high street pharmacies this Christmas, seek out boutique sellers who have more eco-friendly and plastic-free products on offer, often more eco friendly packaging too. Aim to shop local and support the small businesses who have gone through the ringer this year. If you have to shop online, opt for ethically made and plastic-free products, or eco beauty gift boxes. Check out Cratejoy for more sustainable subscription box ideas in the US, GreenFutureBox in the UK and Ecolifebox in Australia.
Watson & Wolfe accessories
We can't forget about the men out there! Watson & Wolfe do a fantastic range of classically designed, cruelty-free and sustainable men's accessories. All products are made using innovative, low impact vegan leather made with more than 50% oil derived from corn; the linings are made using 100% recycled plastic bottles. Watson & Wolfe's range includes classic wallets, wash bags and card holders. They even have a few tote bags for the ladies. I'm loving their travel pouch and e-reader case.
Hunter Wellington boots
Hunter welly fanatics will be pleased to know the company now has an eco alternative to their classic wellington boot. The FSC®-certified Original Wellington boot was crafted using natural rubber from forests independently audited to Forest Stewardship Council® standards. These 100% waterproof boots are handcrafted from natural rubber sourced from sustainably-managed, certified forests. This guarantees no rainforests are culled to farm the rubber trees and workers and local communities' wellbeing is protected. The boots have a breathable cotton lining and are certified vegan. Once you're done with your Hunter wellies, give them back to the company who will recycle them in their Hunter Reboot program.
Sustainable and ethical clothing
According to sustainability consultant Jane Milburn of Textile Beat, two-thirds of the clothes and textiles sold are made of synthetic fibres. These fibres are derived from petroleum and shed micro plastics into the environment. So when you're writing your Santa letter this year, be sure he knows you're trying to veer away from cheap, fast fashion and would like clothes that are designed to last and be kind to the environment. If you're buying clothes for the family, check out our ethical clothing guide or have a search for sustainable fashion or ethical clothing shops in your area so you're keeping the local economy going in these hard financial times.
Reusable face mask selection
Due to the dreaded coronavirus, it looks like face masks are going to be an unfortunate necessity for some time to come. Instead of opting for disposable face masks that are formed from heated and pressed plastics, do yourself and the planet a favour by investing in a collection of washable, reusable face masks. According to Charlotte Green from Tradewaste UK, if the rules on mask wearing continue throughout 2021, around 19.2 billion face masks will go to landfill. Thankfully, us humans are super quick at adapting to strange times and are rather enterprising when we need to be. Those deft with a sewing machine managed to keep a lot of people stocked with reusable cloth masks when there was a shortage during the initial stages of the pandemic. Now reusable masks are available in many onlines stores and shops. Traidcraft, Everlane and Bobble Costumes have good handmade masks available. Better still, sew your own for your friends this Christmas.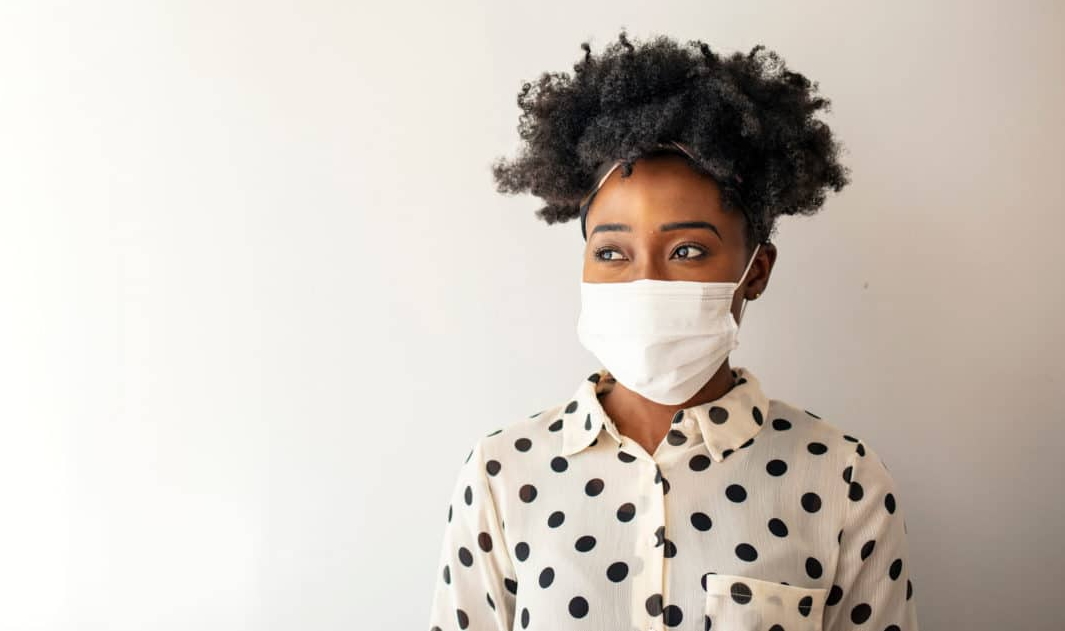 Fair trade or wooden toys
Hands up, who's sick of plastic toys? Unless you're made of harder stuff than most of us and managed to avoid all things plastic for your kids through the years, you're probably swearing blind, once again, that no plastic tat will cross your threshold this Christmas. The problem is, shop shelves are brimming from ceiling to floor with box after box of plastic. However, while it's nigh on impossible to find plastic-free toys on the high street there are alternatives. Ikea do a fantastic range of wooden toys throughout the year. Envirotoy has a great collection of sustainable toys for kids in the UK, Earth Hero offer a vast selection of eco everything! Oh and these Mokulock wooden blocks are a great plastic-free alternative to Lego.
Books and guides
From books on zero waste to living green there's no better time to be shaping a more sustainable lifestyle than now. With so many wonderful choices on the market it would be easy to buy a book on every aspect of going green, however most people just don't have the room for them all. Which is why websites like World of Books and Thrift Books are so amazing. Both sell good condition second-hand books. Don't forget to support your local bookstores, too, though. Prefer shiny new books? Recommended reads from me are Slow Travel by Penny Watson, Rory the Eco Friendly Boy by Amy and James Gibbons, Bewildered by Laura Waters and The Green Edit: Travel: Easy tips for the eco-friendly traveller by Juliet Kinsman.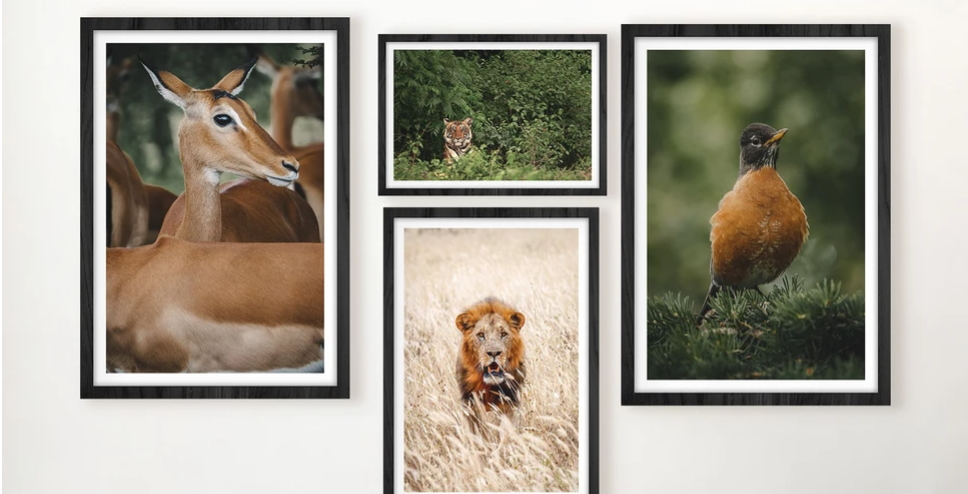 Prints that do good
Still not sure what to get for Christmas? What about a beautiful wildlife print by a professional photographer? That's Wild have partnered with seven photographers from around the world to sell their prints and support wildlife conservation. All paper the photos are printed on is sustainably sourced paper and 100% of profits go to various small NGOs and conservation initiatives around the world.
An eco experience
Unless you're Marie Kondo, like most of us, you will have way too much 'stuff' already crammed into all available orifices of the house. In place of buying more things they don't need, surprise your loved one with an eco experience instead. Treat them for a day out doing something they love, a night away on a glamping experience or get them something totally different, like a day out foraging and wild food inspired lunch or cycling through the New Forest to see the region's free-roaming ponies up close – but not too close! If you're stuck for ideas, Tinggly – a new to me website – is the only gift experience website I've found that both caters to a worldwide market and has clear sustainable practices. For any experience you book through them, they will offset 200% of your carbon emissions created during the experience and remove 5kg of plastics from the ocean on your behalf in collaboration with Plastic Bank.
If you've left it too late for even us to help you out, the only option is to forego presents completely this year. Considering we're in the midst of a pandemic it will be a whole lot easier to do this Christmas than any other. Then when 2021 comes around and we get to see friends and family like the good old days, we'll finally to be able to give true meaning to the cheesy old saying, 'Your presence is the only present I need.' Happy Christmas, y'all.