Originally published July 2016; updated March 2019.
Perched on the edge of a mountain outside Bergen, Norway is a log cabin like no other. Far from the classic appearance of a mountain cabin, this unique eco retreat is a 14-metre-square cube made from recycled wood remnants. It also happens to be Norway's only off-grid hotel.
Created by students from the Bergen School of Architecture at a design-and-build workshop, Tubakuba is the student's solution to getting more children into the wild Norwegian woods. Led by architect Espen Folgerø, the workshop encouraged students to get hands on experience on what works and what doesn't in sustainable architecture when put into practice. In this case, the students built a scale model of the structure at the school of architecture and then recreated it onsite.
The end result is made of 95 percent wood, much of which are scraps from local mills. Cantilevering slightly over the side of the mountain, each exterior wall is constructed of different wood – the south wall is clad with untreated larch, which will turn grey with time. Another wall is clad with burned larch using the traditional Japanese method Shou Sugi Ban, which prevents fungal decay and damage, and the wall facing the city below is almost entirely glazed for unobstructed views of the surrounding landscape.
Inside, the walls are clad in plywood and all furniture is built-in, including a loft-style bed and wood-burning stove.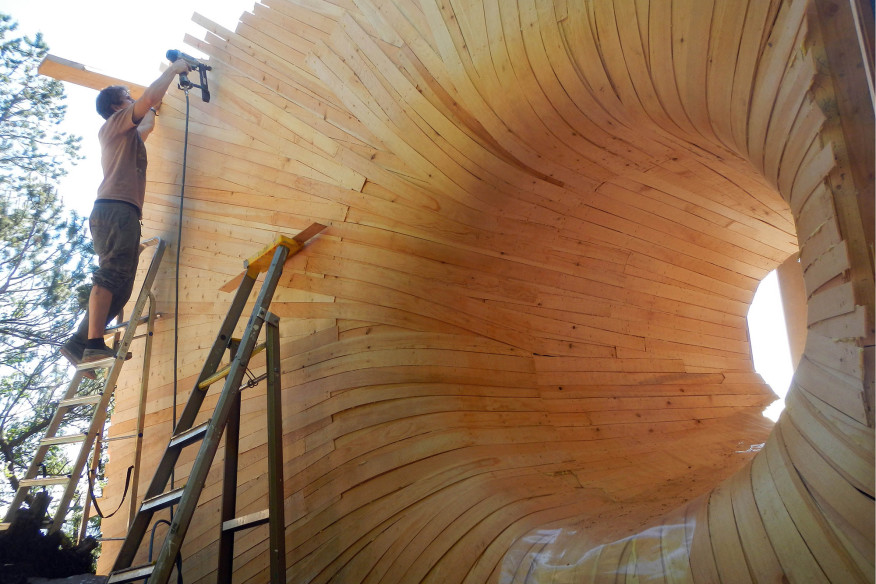 Tubakuba's most interesting feature is perhaps its entrance. Inspired by the funnel of a brass instrument, layer upon layer of Norwegian pine was first soaked to avoid cracking and then shaped when wet to achieve the curved opening. It makes for an interesting first impression. While young guests may enjoy hopping in and out of Tubakuba's unique entry way, crawling through the same space may pose a challenge for parents' old bones and creaky joints. However, the spectacular view when from within the eco hotel is enough liniment to cure all.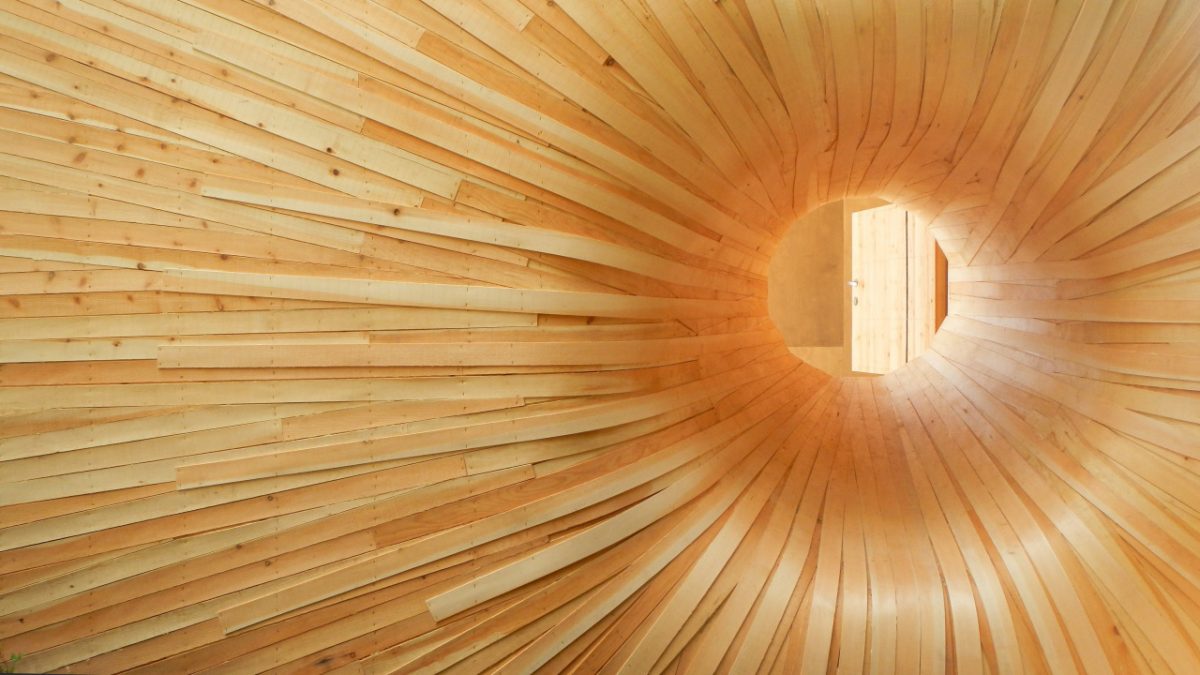 Inside, there is no electricity but there is a wood-burning stove. To stay here, residents need to be entirely self-sufficient. Guests need to bring all their own equipment including sleeping bags, quilts, pillows, wood for the fire and food and drink. No alcohol or pets are allowed. There is a toilet nearby for use, although you wouldn't want to get caught short at night! Look upon it as glamping without the glam, camping without the canvas. At least you'll be dry if it rains and have the opportunity to stay in something truly unique.
Staying at Tubakuba
As the project was to create something for children, Tubakuba off-grid hotel is aimed at families with young children only. And it is entirely free to stay. Stays are limited to one night every six months.
Bergen Kommune office, which is also where you check in and pick up the keys.
How to get to Tubakuba
Access to Tubakuba is via the Fløibanen funicular; Tubakuba is just a short ten-minute walk from the station at the top of the mountain.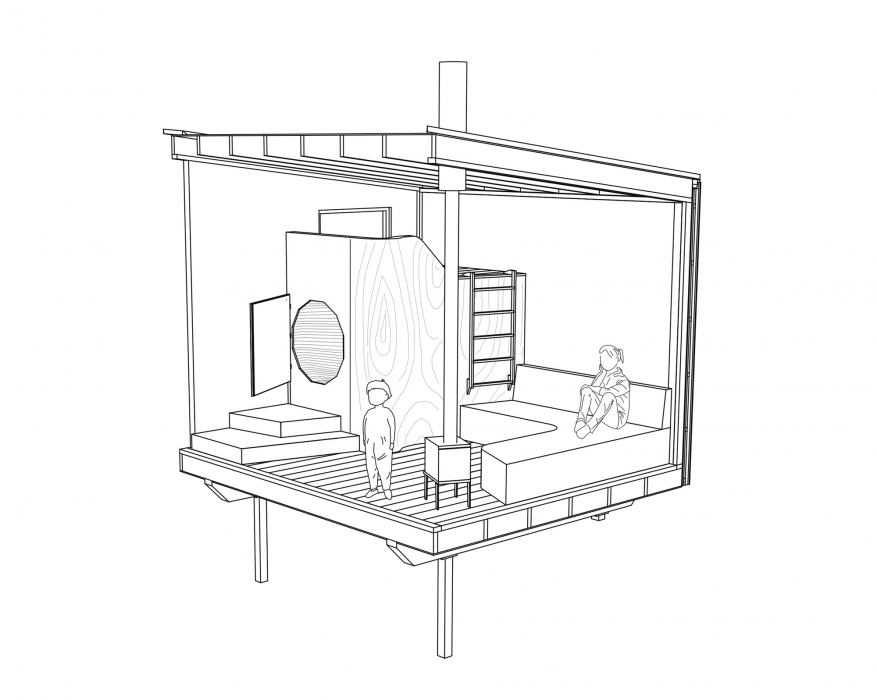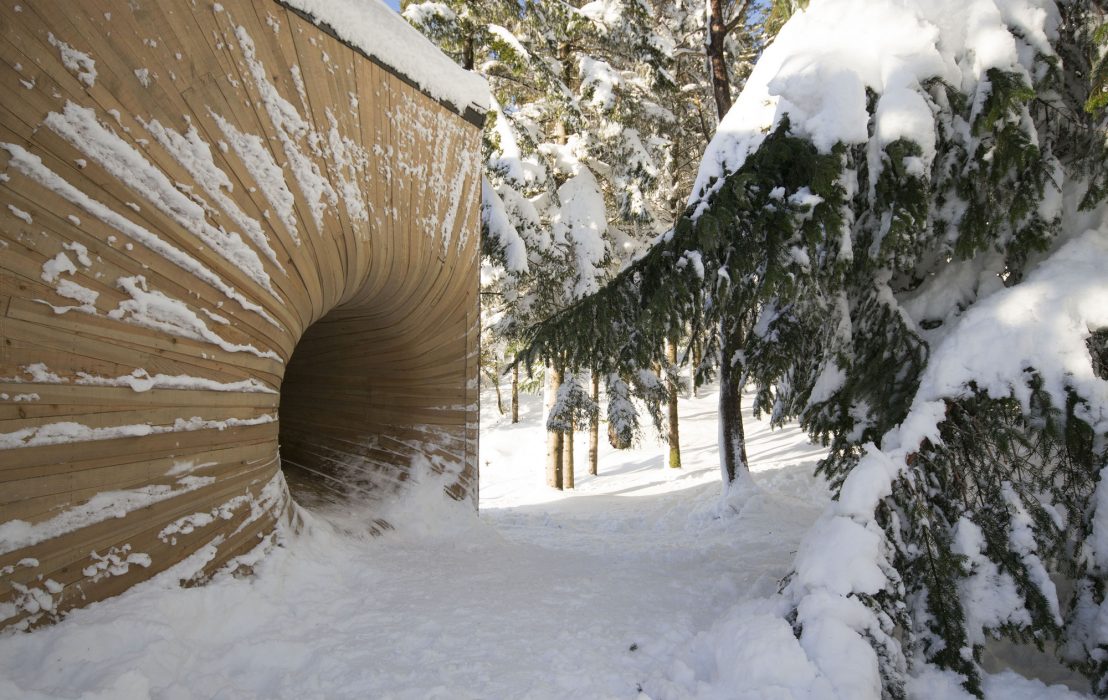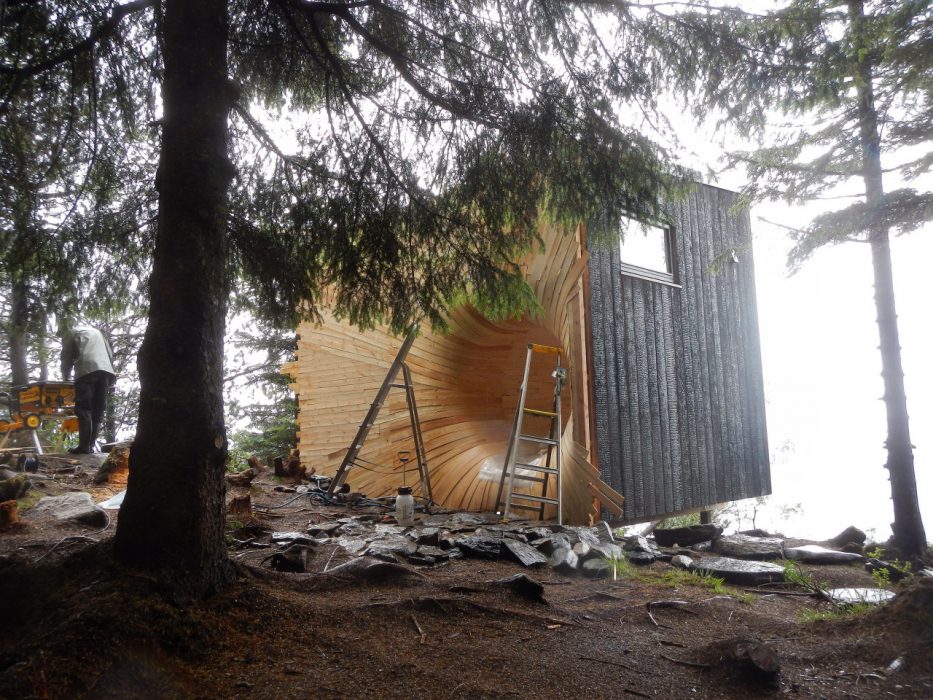 In 2015, Tubakuba was nominated for the European Union Prize for Contemporary Architecture – the Mies van der Rohe Award, which is awarded biennially to acknowledge and reward quality architectural production in Europe.