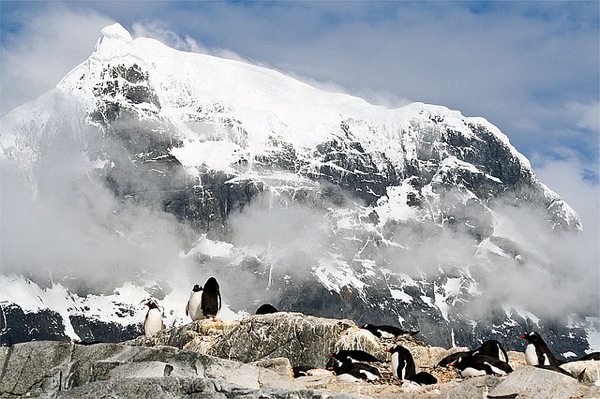 Photo by Flickr user AntarcticBoy
Wouldn't it be great if there was a worldwide standard to measure whether or not an ecotour company, ecolodge, or destination was actually sustainably managed?
A universal ruler for measuring ecotravel?
The be-all-end-all greenwashing buster?
One of the core goals of the Global Sustainable Tourism Council (GSTC) is to do just that.
Now five years into the process, the GSTC Destination Criteria for Sustainable Tourism embody four key aspects of sustainable tourism – sustainability planning, community benefit, and reduced cultural and environmental impact – and represent the collaborative efforts of more than 50 organizations, including the Rainforest Alliance, WTO, and several other UN offices.
GSTC Destination Criteria: What Are They?
Photo by Flickr user Photo 2217
According to GSTC Board Chairperson Dr. Kelly Bricker (also the Chair of TIES), the criteria aim to "build consumer confidence, promote business prosperity, foster community benefits, and fight false claims."
The Criteria intend to provide guidelines for all tourism providers – from local communities, private businesses, and destination officials – as to what exactly they need to do to sustain what they have (both in terms of nature and culture) while benefitting the community.
Without presenting a new certification system (though GSTC will endorse certification systems that meet the criteria), GSTC means to outline the minimum steps that should function as a baseline for sustainable development – not just a threshold to reach.
And the criteria are supposed to be globally applicable – achievable in both developed and developing destinations.
It's a tall order.
What Do They Cover?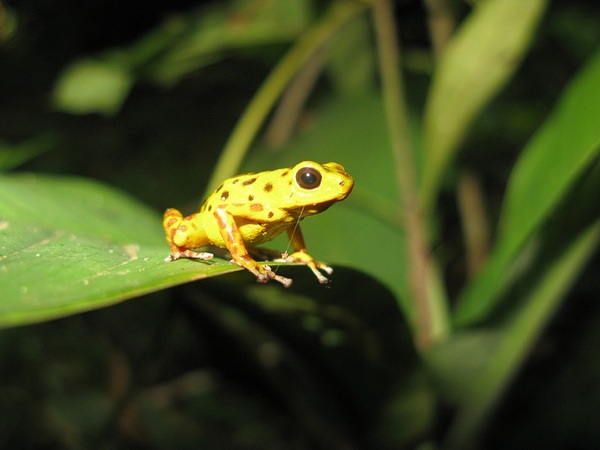 Photo by Flickr user senderopanama
GTSC and their partners reviewed more than 4,500 existing criteria from more than 60 certification programs around the world to begin with. They ended up with 41 criteria spread over four main sections:
Section A: Sustainable Management
The largest and also the broadest section of the destination criteria, section A runs the gamut of ensuring a destination's authenticity in everything from marketing to property acquisitions. Though the focus is on planning issues such as resource inventory, strategy, regulation design and enforcement, and accessibility, notably, one of the criteria in the section also touches on a critical issue affecting visitors to less developed areas: a system for preventing and responding to tourism-related crime.
Section B: Community Benefits
Section B covers both negative and positive effects tourism can have on a community with a focus on monitoring – from economic contributions and community access to shareholder input and community opinion. Among the nine criteria are also guarantees that the destination educates the community about the benefits of tourism and provides equal opportunities for employment and training.
Section C: Cultural Heritage Preservation and Interpretation
Seven criteria in the cultural heritage section govern how the destination educates visitors, from interpretive programs to offering ways for visitors to contribute to the community, as well as protecting the intellectual and physical properties that make the destination unique.
Section D: Environmental Impact
The second largest set of criteria, the 12 points in the section on environmental impact covers both protection of the local wildlife and environment through dedicated programs as well as systems for managing the resource usage and waste output of tourism facilities, all the way down to noise and light pollution.
Results So Far
Photo by Flickr user Photo 2217
If you're interested in taking a peek at the criteria, you can see them here in English and Spanish. Through February 15, 2013, you can even give your input via GSTC's dedicated online survey, here.
This first round of criteria were tested in six early adopter destinations: Fjord Norway; Huangshan, China; Lanzarote, Spain; Okovango Delta, Botswana; St. Kitts and Nevis; and Teton County, Wyoming.
At first glance, they seem very comprehensive, if not ideal . . . which makes me wonder: How many destinations can really check each and every one of these boxes? Will those destinations because unaffordable or unattainable for the average traveler because they belong to some sort of upper echelon of ecotourism destinations?
And what happens if a destination does *almost* everything on this list? Will it lose business or prestige because it has not met these criteria?
Do you think we need more (or more stringent) criteria for calling designations and businesses sustainable? Does eco-certification or similar acknowledgement affect whether you patronize businesses?