Courtesy of Montestigliano
When is a farm stay not just a stay on a farm?
Having spent a lot of time in Italy both living there and visiting from abroad, I'm always hearing about the country's agriturismos or farm stays.
And I always gathered that they were just that. A stay. On a farm.
Nothing particularly local, sustainable, or eco-friendly. More of a farm holiday away from the city. A way for urbanites to experience "the country."
But on a recent in-depth trip to the Le Marche region – one of those historically-rich, agriculturally-blessed areas that somehow people never go to – I found out I was dead wrong. Agriturismos are actually regulated by the government to ensure they provide a localvore, community-benefiting experience.
What exactly is an agriturismo?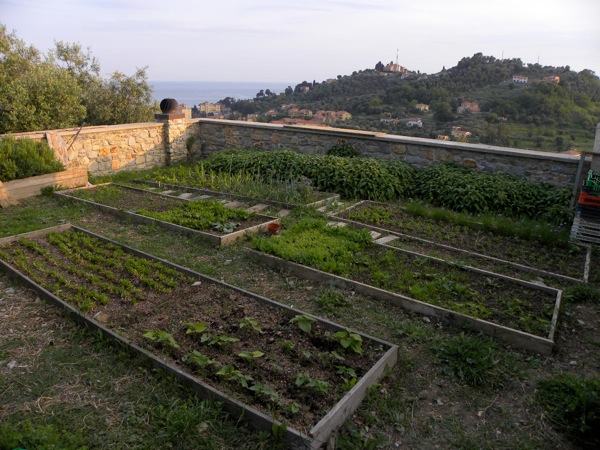 Azienda Agricola San Martino © Gabi Logan
Since 1973, Italian agriturismos have been regulated by law – first at at provincial level, then nationally, and now regionally. For visitors, that means that when you stay at an agriturismo, you're guaranteed a quality experience, because the location has passed the rigorous registration guidelines.

Courtesy of Montestigliano
Italian agriturismos must:
provide food, wine, and alcohol made only from their own products or those of other nearby producers
serve typical local dishes
incorporate certified origin products (like the DOC and DOCG wines or DOP cheeses you see exported) wherever possible
use local products throughout their lodging wherever possible, from furnishings to bath products
offer tastings of their and other local products for guests
organize other cultural, nature-based, educational events in the local area for their guests to help them experience the region's offerings and patrimony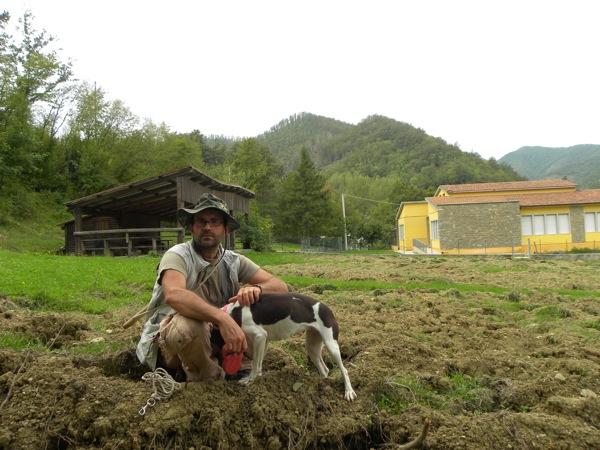 Truffle hunting in Le Marche © Gabi Logan
Though it's hard to get an exact count, since each region maintains its own registry of agriturismos, Travel + Leisure estimated in 2011 that there were around 20,000 spread all over Italy.
The Italian Agriturismo Experience
One of the biggest misconceptions about Italian agriturismos stems from their farm environment. While many are in fact working farms, producing olive oil, sheep's milk cheese, fresh vegetables, and wine, guests are absolutely not expected – or even encouraged – to work on the farm.
There is no question of waking with the roosters to get vegetables ready for the market or milk cows (unless you are super keen).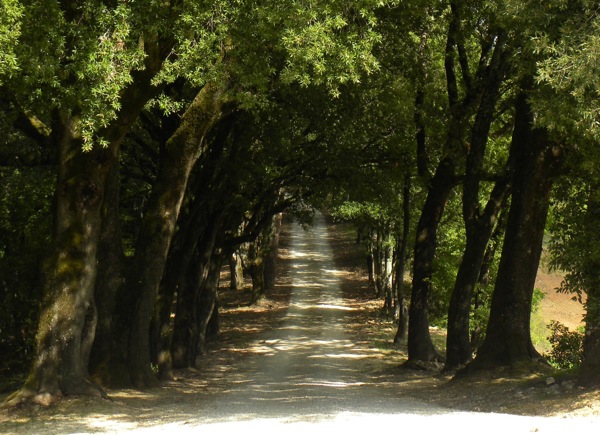 Walking through Montestigliano © Gabi Logan
When you are looking to really get away, you can spend the whole day eating food from the farm, relaxing by the pool or the beach, and walking through fields. But if you want more connection, many agriturismos are close enough to Italy's famous cities (the country around Siena is swimming with them) and churches (Assisi – birthplace of St. Francis – is smack in the Umbrian countryside) for easy day trips.

Dinner with the Donati family © Gabi Logan
For many, the highlight of an agriturismo stay isn't the location; it's the hosts. At least one meal per day, typically with the whole family, is included in the room price, offering visitors a chance to share the lives of their hosts. Experiencing Italian food with ingredients that were picked minutes before cooking is one thing, but becoming part of an Italian family is a priceless perk.

Courtesy of Montestigliano
But for some, one of the best parts of the agriturismo experience is that these accommodations are nowhere near as rustic as the price tag would have you believe. You can even get wifi a lot of the time if (like me) you must stay connected.
How do You Find Them?
It can be hard to find agriturismos because there is no complete listing and many don't have websites. Three sites have relatively expansive searchable listings covering all 20 Italian regions:
Have you every staying in an agriturismo? How was it? Is there one you'd have on your "dreamy eco-spots to visit" list for a while?