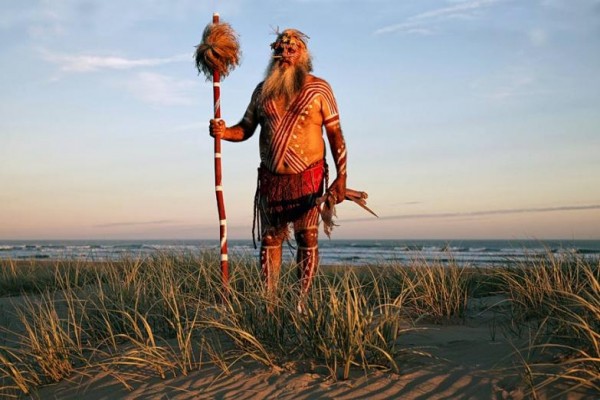 This article originally appeared in Ethical Taveler News, but I wanted to share it with our readers as it has such a good message about the positive aspects of tourism. It was written by Natalie Lefevre for EthicalTraveler.org
As one of the largest industries in the world, tourism has a significant impact on many societies. Although this impact is most often viewed in economic terms, an increasing number of researchers believes that specific forms of tourism can bring about peace, or at least decrease the possibility of conflict.
However, such positive effects are unlikely to come through mass or corporatized forms of tourism, which are often damaging to indigenous cultures and the environment, as Sudipta Kiran Sarkar and Babu P. George emphasize in their research paper "Peace Through Alternative Tourism: Case Studies from Bengal, India."
Instead, Sarkar and George argue, it is alternative forms of tourism which have "the potential to establish a consensus on bringing about sustainable global development and peace."
Ian Kelly of the International Institute for Peace through Tourism (IIPT) sees responsible tourism initiatives as promoting peace because they "contribute to international understanding and cooperation, an improved quality of environment [and] the preservation of heritage."
In other words, tourism can reduce the likelihood of people resorting to violence to address problems.
The simple experience of tourism – getting to know another place and its people – can positively contribute to peace. A meaningful tourism experience can change prejudice and stereotyping into positive dispositions as tolerance, compassion, goodwill, justice and respect.
Tourism is "able to contribute by providing experiences which involve communication and hospitality (in the broadest sense), and by expressing an ethic incorporated into tourism education and training," Kelly notes. He believes that "tourism experiences can be managed to encourage the adoption by individuals of attitudes conducive to more harmonious relationships among people of different cultures."
IIPT affiliate Freya Higgins-Desbiolles discusses one specific alternative initiative that aims to achieve peace through tourism in her paper "Reconciliation Tourism: Healing Divided Societies." The focus of her study, Camp Coorong, is a community-based education facility and tourism enterprise run by the Ngarrindjeri, an Aboriginal community in South Australia. Children come to Camp Coorong to learn about Ngarrindjeri culture and history.
Through tourism Camp Coorong aims to improve the understanding and relations between indigenous and non-indigenous Australians, a necessary step in achieving reconciliation.
Historical tourism focusing on activities and places linked to past conflict, such as tourism experiences based on slavery in North America or on the Jewish Holocaust in Europe, can also be effective in promoting peace. Such tourism can be "highly emotional, but may be therapeutic if handled well. [These places] are "potentially loci for reconciliation between past enemies where tourism can act as mediator.
Visitors and residents are both patients and therapists," note Richard W. Braithwaite and Yun Lok Lee in their IIPT paper "Dark Tourism, Hate and Reconciliation: The Sandakan Experience." The tourist comes away with an understanding of how horrific and ineffective violent conflict is as a means of resolving problems.
If these kind of tourism initiatives gain importance and become more widespread, Ian Kelly believes, tourism can become the world's first global peace industry, with every traveler a potential ambassador for peace.
Image Credit: Murrundi.org
What do you think? Have you had any life changing experiences that make you feel differently about how you see the world/other cultures/other people?