Midsummer's Day is almost upon us. The day when the sun shines a little longer and the light lasts till near midnight. Well, that's how my ten-year-old self remembers it. And it's how I hope this weekend will be for the annual Summer Sailstice.
Summer Sailstice is a global event started in 2001 to connect some 19,000 sailors around the world. It's a chance for the sailing community to get together and help promote and celebrate sailing, and will be held on Saturday 22 June 2013.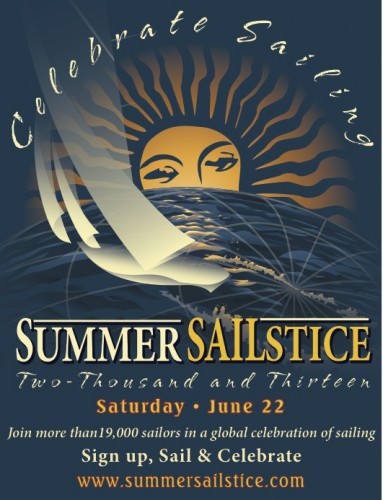 Founder John Ardnt, who is Associate Publisher of the sailing publication Latitude 38, explained he started the event "to get the whole world sailing on the weekend closest to the summer solstice."
Ardnt told Sail America:
"Unlike so many other activities, like tennis or soccer, sailing has many unique forms of participation. A shared celebration event seemed like the best way to showcase all the sailing options – tall ships, kiteboarding, racing, cruising, classic yacht restoration, carbon fiber foiling Moth development, simply sailing a Sunfish or Hobie Cat."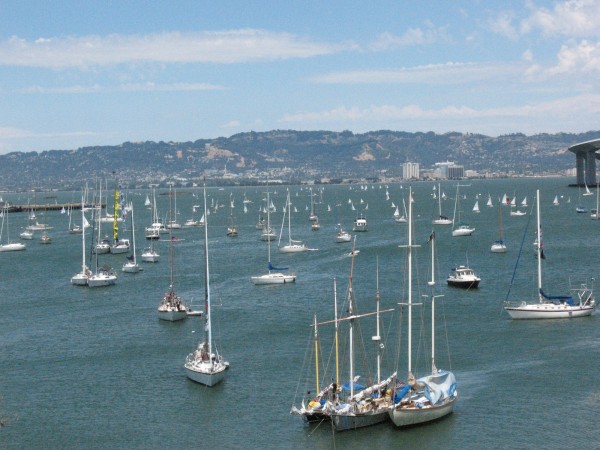 This year, Summer Sailstice has teamed up with Sailors for the Sea and Ocean Conservancy, two great ocean conservation non-profit organisations, to raise awareness of the human impact on our fragile marine environment and wildlife and highlight what role sailors, their families and communities can play in conserving our oceans.
If you haven't already tried sailing, I urge you to give it a go, especially if you're a traveller.
It's a great skill to have and can take you around the world for free, or at least very cheaply.
Summer Sailstice appears to be very North American-centric, but if keen sailors/travellers help spread the word and get more people talking about it we should see more and more Summer Sailstice events pop up across the world in the years to come.
It's a wonderful way to celebrate our oceans, so take a look at their website to find an event near you, or share your own plans (and boat) with the sailing community.
*All images SummerSailstice.com