Unlike many types of travel that fall under the eco travel heading, responsible travel is not always related to the environment. In fact, what is "responsible" in one destination may even be completely inappropriate in another.
At its core, responsible travel relates to travel that respects the destination and its inhabitants. According to Lonely Planet, responsible travel "means assessing our impact on the environment and local cultures and economies – and acting to make that impact as positive as possible."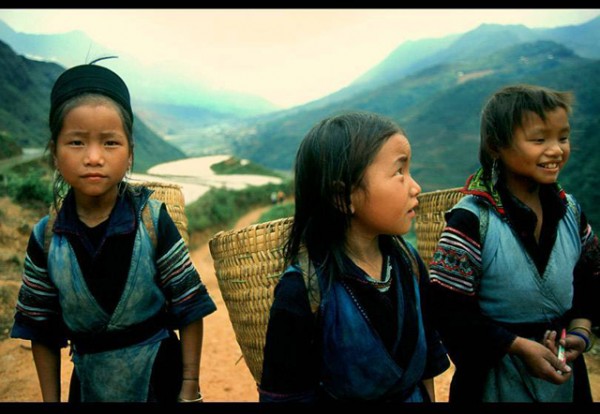 Image: PIXistenz
The hallmark of responsible travel is improving destinations, instead of leaving them in some way poorer due to tourist practices.
Three Key Facets of Responsible Travel
Every list of ways to be a responsible traveller boils down to three main topics: stewardship, involvement, and respect.
Responsible travellers steward, or care for, the resources that make responsible travel possible, while making sure that local stakeholders are involved in tourism decisions and respecting all of the factors of their destination that make their visit possible and enrich it.
Responsible travellers steward:
local resources
global resources
local culture
the local economy
Responsible travellers involve:
their hosts
the community
local businesses
local heritage
Responsible travellers respect:
the environment
local traditions
local needs
local working conditions
the local language
local pride
Who is Responsible?
Most types of travel involve many stakeholders – locals, tourism companies, and travellers – but responsible travel is one category that focuses almost exclusively on the intent and behaviour of visitors toward their destinations.
This is not to say that tour companies and lodging operators cannot practice responsible travel – many of these businesses are still "visiting" destinations, as the owners and operators are not necessarily from the local community. But the focus of responsible travel is on actions of outsiders as they affect what and who permanently occupies the destination.
With responsible travel, the burden is primarily on the traveller – the level of respect and responsibility in their choices, behaviour, and attitudes. You can travel responsibly by:
reading up on local culture and history
choosing tour and lodging companies with responsible tourism policies
supporting conservation or social projects in your destination
buying local foodstuffs and locally-made souvenirs
using a local guide
respecting local resource shortages (typically water)
Both travellers and the people they visit should receive more benefits under responsible travel, because the traveller gains more from the destination when they give to it.
What does responsible travel mean to you? Is there anything you'd add to this definition?
*Read more in our "What is _____ Travel?" series"*
– What is Eco Travel?
– What is Green Travel?
– What is Sustainable Travel?
– What is an Ecolodge?
– What is Responsible Volunteering?